Now that the COVID-19 lockdowns are being steadily eased, steel fabricators and other construction trades are finding themselves with a ton of work backed up.
With jobsites re-opening, many customers are indicating there will be a huge surge in demand.
To be certain your requirements can be fulfilled quickly, The Steel Supply Company has taken extra measures to overstock on important items, particularly those that take extra time to manufacture:
Slotted Shims – Hot Dip Galvanized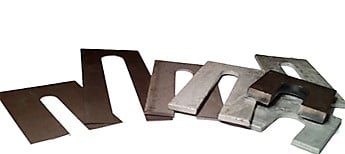 We carry over 60 different sizes of steel shims with slot widths to cover all bolt diameters. Shim lengths are as long as 8", and thickness can vary between 1/16" to 1". Thousands of each type of shim are in stock, hot dip galvanized and ready to go. Orders can be shipped the same day, and any dimension shim can be made to order.
Wedge Inserts and Askew Head Bolts (aka Relieving Angle Inserts)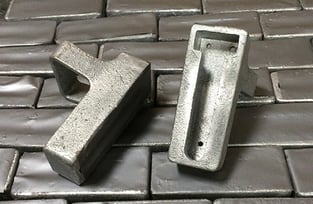 Typically requiring a 3 to 4 month manufacturing lead time, The Steel Supply Company keeps wedge inserts and askew head bolts in stock and in bulk. To be sure of compliance, samples from every batch are tested and documented. Call for copies of the most recent results.
Anchor Bolts / Round Bar Stock

The Steel Supply Company can manufacture anchor bolts to order and ship them expediently. All of our anchor bolts are manufactured in accordance to ASTM F1554 specifications. However, the same bolt requiring hot dip galvanizing can add 3 to 4 days to the process. For this reason we stock many different lengths of 1/2", 5/8", 3/4", 7/8", 1" and 1-1/4" diameter anchor bolts already galvanized. Also in stock is round bar in F1554 grades A-36, Grade 55 S-1 and A-105. A449 is also stocked for special requirements like DOT projects. Additionally, all carbon steel round bar is melted and made in the USA and mill certificates are provided with every order. Stainless Steel anchor bolts are also available.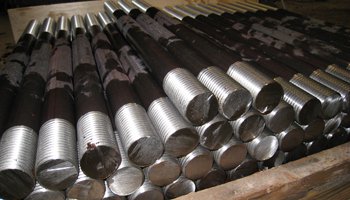 Like anchor bolts, the basis of shipping efficiency and customer satisfaction is having inventory ready to go. Diameters are in stock from 3/8" to 2", grades A-307, grade 55 S-1, A449 and B-7. Finishes are stocked plain, zinc blue and HDG. Stainless Steel also in stock.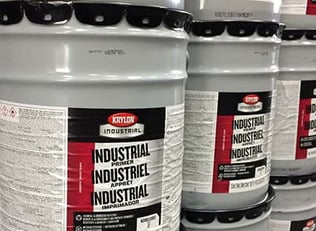 Our KRYLON® Steel Primer is a great rust inhibitive coating that provides excellent protection from the elements. Low cost and free shipping is available anywhere in the continental United States.
Turnbuckles • Clevises • Galvanize Vent Hole Plugs • Cold Galvanize Compounds • Aerosol Primers • Masonry Anchors • Slotted Channel • Rod Anchors / Wire Tires • Rebar Anchors • Sharktooth Inserts • Weld Studs • Steel Wedges • Slide Bearings • Elastomeric Bearings • Hillside Washers • EZ Sleeves • Steel Connections and Beam Clamps