SHIM
Shims for construction, Structural and Miscellaneous Steel Erection, Concrete Forming, Shoring, Machinery Alignment, etc.
Steel Shims
Part No. 150B x 1
3" x 4" x 1" thick
Horsehoe Shim Slot is 1-1/16" wide x 3" deep.
Material : Carbon Steel
Finish : Plain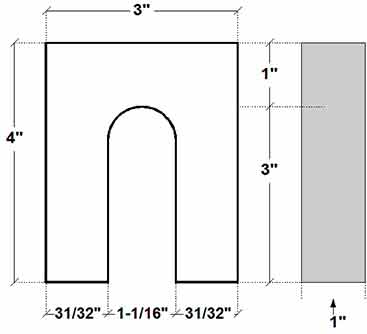 Shims can be made to order in any size and configuration, and be made from any material.