#300-C Continuous Slotted Channel
NEW - with 'Break-Away' sections.
A great time saver !
Return to Slotted Channel Page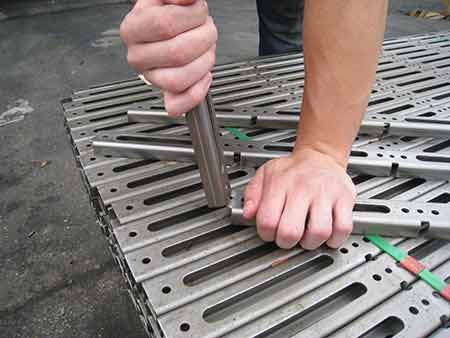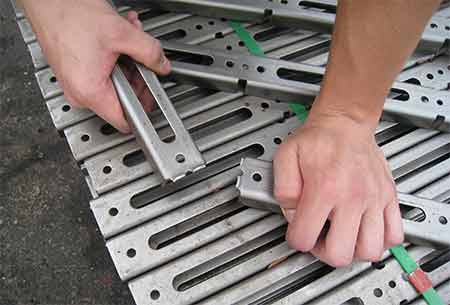 The new continuous slotted channel has side gaps every 8".

This allows the welder to break away the required length using only moderate hand pressure.

Holding down the main section, the fabricator uses medium hand pressure to bend upward the section that will be removed.

Several "flexes" up and down will cause the joint to tear away.

The entire process requires approximately 20 seconds. No tools are necessary.

With "BREAK-AWAY" gaps every 8" the continuous slotted channel can be made to fit any length quickly and easily.